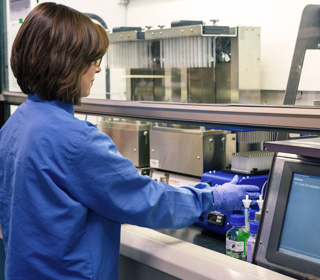 ARUP's Compliance, Quality, Privacy & Risk Department fosters a culture of excellence at all levels of planning and operation.
To guarantee patient safety, ARUP requires all employees to perform reference laboratory services in accordance with current methods and medical standards, incorporating Lean and Six Sigma principles, as well as other performance metrics, to ensure the highest-quality patient care.
Utilizing Six Sigma allows management to assess where and how errors are happening, which prevents tampering and leads to proactive preventive action rather than reactive corrective action. ARUP has achieved a Six Sigma goal for lost specimens five times in the past two years.
As a result of practicing and applying Lean and Six Sigma principles, ARUP was ranked among the nation's top healthcare providers in the 21st annual U.S. News & World Report survey of America's best hospitals.