Last Update: April 2, 2020 at 4:36 p.m. MT.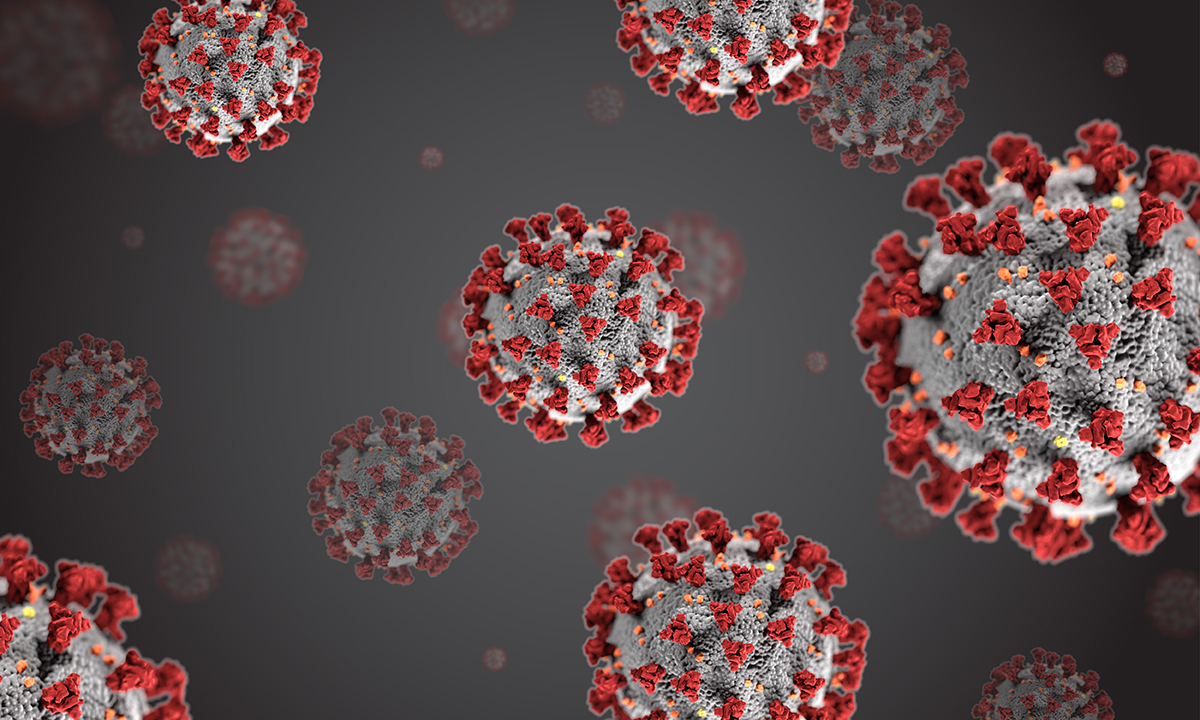 ARUP is working around the clock to help meet the critical and growing need for COVID-19 testing. We continue to add instrumentation and work with our vendors to procure supplies, but our supply chain is still constrained, and our ability to expand our capacity depends on the availability of supplies.
ARUP is not yet able to accept new COVID-19 test orders from clients outside the state of Utah. Please visit this page frequently for the most up-to-date testing information. Additional COVID-19 information is also available in the ARUP Consult Novel Coronavirus Disease 2019 (COVID 19) and Respiratory Viruses topics.
ARUP 2019 Novel Coronavirus SARS-CoV-2 by PCR Test
The test is intended for the evaluation of respiratory symptoms consistent with COVID-19 as outlined by the CDC. Results should be interpreted in the context of community epidemiology, patient exposure history, other laboratory tests, and diagnostic imaging results.
Specimen Collection for the ARUP 2019 Novel Coronavirus SARS-CoV-2 by PCR Test
Collect: nasopharyngeal swab. Also acceptable: nasopharyngeal swab AND oropharyngeal swab. Place both swabs in one collection tube.
COV19 Specimen Collection Guide.pdf
Specimen preparation: Place in viral transport media. Place each specimen in an individually sealed bag.
Storage/transport temperature: Frozen
Stability (from collection until initiation of testing): Ambient: unacceptable; refrigerated: 4 days; frozen: 1 month
Submit with order: Patient Demographic Form for Public Health Reporting
ARUP DOES NOT collect specimens for COVID-19 testing directly from patients, and patients may not order tests directly. Individuals seeking testing should not visit an ARUP location to request a test. Patients who believe they may have symptoms of COVID-19 should immediately contact their healthcare provider.
Frequently Asked Questions
Key Information
Who can order ARUP's COVID-19 test?
At this time, clinicians at University of Utah Health and ARUP clients in the state of Utah can order the 2019 Novel Coronavirus SARS-CoV-2 by PCR test. Please contact ARUP Client Services for ordering instructions.
What is the turnaround time for ARUP's COVID-19 test?
At this time, we expect most results to be available within 48 hours, although turnaround time may be longer if we experience extraordinary demand.
How are results reported?
Test results are reported to our clients as "detected," "not detected," or "invalid."
ARUP will consider detected or positive results to be critical results. We will call clients for all positive results. Test results are made immediately available in ARUP Connect.
What are the public health reporting requirements related to this test?
Due to the serious nature of this emerging condition and public health agency reporting requirements, it is imperative that patient demographic information (patient address at minimum) accompany each order. This will help to ensure a timely and appropriate public health response. Please provide patient demographics electronically with the order or send manually with the specimen via the Patient Demographics Form for Public Health Reporting.
Are positive results reported to state and local health departments?
ARUP will report all results for this test, and will report to all states. If ARUP receives a patient address, the health department in the state in which the patient resides will be notified. Otherwise, ARUP will report based on the location of the ordering client.
What does a negative COVID-19 test result mean?
A negative result from a COVID-19 assay means that SARS-CoV-2 RNA was not present in the specimen above the limit of detection. However, a negative result does not exclude the possibility of COVID-19, and should not be used as the sole basis for treatment or patient management. The possibility of a false-negative result should be considered if the patient's recent exposures or clinical presentation suggests that COVID-19 is likely. Retesting should be considered based on clinical judgment in combination with the recommendations of public health authorities.
Specimen Collection, Transportation, and Ordering
Who should be tested for COVID-19?
COVID-19 testing is recommended for any symptomatic person, defined as any individual reporting a recent fever ≥100° F and new signs or symptoms of acute respiratory illness (eg, cough, difficulty breathing, upper respiratory complaints), using clinical judgment. Close contact with a person with laboratory-confirmed COVID-19 and/or travel to an area with widespread community transmission within the last 14 days increases the likelihood of COVID-19 infection, but a history of travel or close contact is no longer a criterion for who should receive testing. At this time, asymptomatic patients should not be tested for COVID-19.
How should individual patients be prioritized for testing?
ARUP tests specimens in the order they are received, and cannot prioritize individual tests based on client requests. We are working to institute processes that will facilitate prioritization of testing for hospital inpatients and healthcare workers in accordance with federal and state guidelines. Clients can assist us in ensuring that tests are appropriately prioritized by following state and federal recommendations for prioritization.
Can clients obtain universal transport media (UTM) and swabs on their own?
Transport media: ARUP currently uses Copan UTM. Due to shortages, this media is unavailable to laboratories that have not already been purchasing this product. ARUP will accept other types of media, such as M4, M5, M6, BD UVT, and Puritan UniTranz, so clients may consider approaching alternative vendors.
Swabs: ARUP is currently being affected by a worldwide backorder on preferred swabs, including #12884 (UTM w/flocked swab) and #41334 (NP swab). If supplies become available to offer to our clients, they will be made available through eSupply.
Which other swabs may be used for specimen collection?
ARUP can accept these swabs, which may be placed into media even if they did not come with the specific collection kit being used:

Dacron swabs
Polyester-tipped swabs
Any other flocked swab

ARUP cannot accept these swabs because they can interfere with the assay:

Swabs with wooden handles
Calcium-alginate swabs
Cotton-tipped swabs
Where can I go for additional information on alternative supplies for COVID-19 testing?
The U.S. Food and Drug Administration (FDA) provides the most up-to-date list of acceptable alternative collection supplies, including media and swabs.
How should we prepare patient specimens for transport?
When preparing COVID-19 specimens, please make sure to snap off the shaft of the swab at the scored indicator line, leaving the flocked end of the swab inside the collection tube. Securely recap the collection tube. Please work with your collection staff to determine the appropriate procedure for cutting swabs that do not have scored indicator lines. The shaft of the swab should not be in contact with the lid, as this prevents a secure seal. Do not place films, such as paraffin film (parafilm), between the tube and the lid or around the lid of the transport container. Failure to prepare specimens correctly may cause leakage and will prevent tubes from being processed.
How can clients obtain specific information about COVID-19 test orders?
Clients can access this information in ARUP Connect on the Pending tab in OSR. We encourage you to take advantage of this enhanced ARUP Connect functionality. We are also available 24/7 to answer your questions via live chat.
A new phone menu option for callers with COVID-19-related questions is now available. Clients who call 1-800-522-2787 and select menu option 2 ("For questions about coronavirus disease 2019") will be directed to dedicated Client Services agents.
General Test and Results Information
How does the test work?
ARUP's molecular diagnostic assay is designed to detect RNA of SARS-CoV-2 in respiratory specimens of patients meeting the CDC's clinical and epidemiologic criteria for COVID-19 testing. The test is performed using a qualitative polymerase chain reaction (PCR) method similar to that used for other qualitative molecular assays. The test is specific to SARS-CoV-2 and does not detect additional coronaviruses.
Is ARUP's COVID-19 test FDA approved?
ARUP's COVID-19 assay is covered under the U.S. Food and Drug Administration's (FDA's) revised Emergency Use Authorization (EUA) process. In order to increase capacity, ARUP is performing testing on two different platforms from Hologic and Roche.
For more information about the Hologic test, please see:
EUA tests are only authorized for the duration of the declaration that circumstances exist justifying the authorization of emergency use of in vitro diagnostic tests for detection and/or diagnosis of COVID-19 under Section 564(b)(1) of the Act, 21 U.S.C. § 360bbb-3(b)(1), unless the authorization is terminated or revoked.
What are the sensitivity and specificity of the ARUP COVID-19 assay?
Both the Hologic and Roche testing platforms have equivalent performance characteristics, including sensitivity and specificity. Please see the Hologic and Roche Fact Sheets listed above for additional information.
Will ARUP send detected results for confirmation, and if so, where will results be sent?
ARUP does not plan to perform additional on-site confirmatory testing on positive or negative results unless the FDA or the CDC changes current recommendations. ARUP will comply with applicable public health requirements or requests for specimens from state public health departments.
ARUP is initiating an automated process to send shipments of specimens to public health departments. Call Client Services if you are sending a specimen that needs to be shipped.
Where is ARUP's COVID-19 test performed?
All testing is performed at ARUP's single-site location in Salt Lake City.
Other Questions
Will ARUP offer SARS-CoV-2 antibody testing?
ARUP is currently investigating protocols for performing SARS-CoV-2 antibody testing and evaluating our ability to provide these tests based on access to reagents. Antibody tests provide evidence of possible exposure to the SARS-CoV-2 virus; this evidence could be used to determine the spread of COVID-19 in the United States.
How is ARUP managing its supply chain to ensure continuity of operations?
ARUP is in direct contact with all vendors and is actively managing distribution of supplies to ARUP clients in Utah that are ordering the 2019 Novel Coronavirus SARS-CoV-2 by PCR test for patients who meet CDC clinical and epidemiologic criteria for testing.
Where do I find the most current information related to ARUP's COVID-19 testing?
This page will be updated frequently to address this rapidly evolving situation. Additional information is available in the ARUP Consult Novel Coronavirus Disease 2019 (COVID 19) topic.
About COVID-19
What is a coronavirus? What is different about coronavirus disease 2019 (COVID-19)?
Coronaviruses are a family of respiratory viruses. Common coronaviruses such as the common cold are usually mild. Rarer coronaviruses (for example, severe acute respiratory syndrome coronavirus [SARS], Middle East respiratory syndrome coronavirus [MERS], and the recent novel coronavirus first reported in Wuhan, Hubei Province, China) can cause more severe illness. It is believed that COVID-19 (previously referred to as "2019-nCoV") originated in a market in China with animal-to-human transmission. Subsequent spread of infection has been person-to-person through the respiratory route of transmission, similar to other respiratory viruses. Identification of patients with COVID-19 can help to isolate cases and prevent further person-to-person transmission amid the COVID-19 pandemic. For more information on COVID-19, see the ARUP Consult Novel Coronavirus Disease 2019 (COVID-19) topic.
Where can I go for more information about COVID-19?
Additional resources for information about COVID-19 include: